PRAGUE HIGH SCHOOL
HOME OF THE RED DEVILS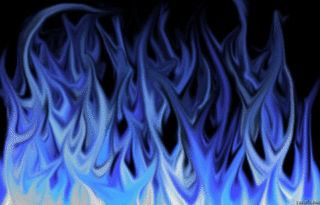 EOI TESTING BEGINS THIS WEEK
SENIOR TRIP SATURDAY, LEAVING FROM THE PARKING LOT @ 6 AM
******NO SCHOOL FRIDAY-- SNOW DAY******
*********NO SCHOOL MAY 2ND SNOW DAY******
NEW DOMINION DAYS--FRIDAY MAY 2
LIONS SCHOLASTIC ASSEMBLY --MAY 12
BLOOD DRIVE--MAY 12
MAY 19TH
LAST DAY SCHOOL OF MAY 23
BACCALAUREATE MAY 18TH @ 6:30 IN THE AUDITORIUM
GRADUATION MAY 23RD STARTS AT 7:00
THE HIGH SCHOOL OFFICE IS NOW ACCEPTING SIGN UPS FOR DRIVERS ED. MUST BE 15 BY THE TIME CLASS STARTS. COST $100, FIRST COME, FIRST SERVE BASIS. TWO SESSIONS: JUNE AND JULY, MONEY FOR JUNE SESSION IS DUE BY MAY 27, JULY IS DUE BY JULY 1. PAYMENT NOT RECIEVED BY DUE DATE WILL FORFEIT PLACE IN CLASS. IF YOU HAVE ANY QUESTION PLEASE CALL THE HIGH SCHOOL OFFICE.
2014 BPA OFFICERS
PRESIDENT--COLIN FELTMAN
VP---TANNER THORPE
SECRETARY--MACHAELA FARRILL
TREASURER--DESERAE REDMOND
REPRESENTATIVE---BRYCE LITTLE
PARLIMENTARIAN--BO RIGGS
HISTORIAN--EVAN SCHULTZ
RECREATION--ELIJAH BLOOMER
PR--WANDA CLARK
SENTINEL--TRISTIN JORGENSEN
CHAPLAIN--BETHANY RICHARDSON
SR. REP---ISAAC FORNERIS
JR. REP---WADE WHALEY
SOPH REP---MIRANDA OPELA



---
Choose another page in this section.